About Jon Burgmann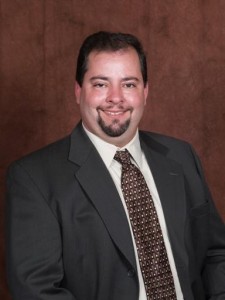 I am passionate about my family and my work. I want to educate, protect and inspire my family and community while remaining true to my moral core. With my wife Michelle, we try to raise our two son's Sam (19) and Jacob (10) to become respectful and responsible members of the community. I walked away from a successful business after discovering the ethics of my employer were not in line with my own. Now, as an independent agent, I focus on developing long term relationships with my clients while offering the most competitive products on the market.

Having a proper work/life balance is essential to my success. We have a corgi that barks at me when I enter the house, then wants to sit on top of me on the couch. We also have three cats that are determined to wake us up before we would like. Jacob loves Minecraft and Legos. Sam is my Lacrosse star with a heart of gold. I could not ask for a better family.

My business passion is about finding creative ways to help clients. I base my approach toward business on three simple concepts:

1. Always leave someone better off than when you found them. Education comes first. So many times I have conducted a policy review with a new client only to discover that they don't understand the products they have purchased. An educated client will always make the right decision.
2. Tell someone what they need to hear, not just what they want to hear. No amount of wishing can overcome a bad decision. Sometimes that means encouraging my client to keep what they have, sometimes it means suggesting alternative products, and sometimes it means explaining that they will not reach their goals on their current path. I would rather have you know and understand the reality of your situation then continue the dream only to be surprised later. The good news is that even if you don't like what I reveal about your current plan, we can always find ways to improve and get back on track.
3. Build relationships. 80% of Americans don't have a personal relationship with their insurance agent. I want to change that. It is not the things we leave behind that mark our lives as a success, but the lives we touch and the impact we have had.

Now is the time to start a conversation about protecting your future. What keeps you up at night? Are you worried about protecting your family from high medical bills? Are you concerned that if you were to die too soon, how would the family survive? When the market crashes again are your retirement savings protected? Following the savings plan you are on, are you going to be able to retire when you want? These are just some of the questions that I can help clarify and give guidance on.

As an independent agent, I can search for the right product with the right company that meets your needs. I do the shopping for you. The process is simple. With so many options available I am confident I can find the product that you need. Let's get together and talk. Worst case scenario we part as friends and you have a strong second opinion moving forward.

I look forward to hearing from you!